Picture This: Lenox Gallery Sohn Fine Art Shines a Spotlight on Visual Arts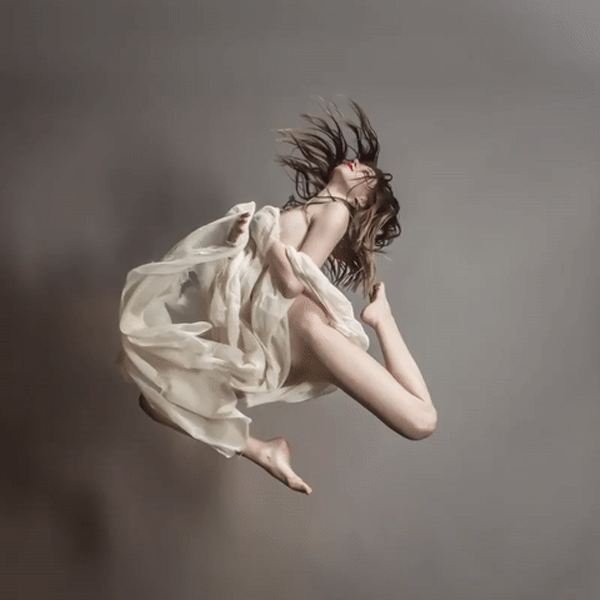 For decades, Lenox has been known as the home of world-class concerts, theater, and historic houses. If Cassandra Sohn has anything to say about it, it will soon be known as the hub of visual arts in the Berkshires. Sohn, a photographer and the owner of Sohn Fine Art in heart of Lenox, as well as the chair of the Art Lenox initiative launching this fall, has a multipronged plan to boost her town's reputation as a premier location for visual artists, art lovers, and art education.
Sohn first ventured into photography in high school, and after college detoured into fashion modeling. But work on sets as a photo assistant helped her realize that her passion lay behind the camera.
She opened Sohn Fine Art in 2011 in a small storefront in Stockbridge, and later relocated Lenox. "I fell in love with the space," she recalls. "It was right for the gallery, and it also allowed me to expand into fine-art printing and framing, workshops, and programming."
More than just a gallery or a shop for collectors, Sohn Fine Art is on a mission to give visual art fans a deeper understanding of and an opportunity to connect with a variety of photographic mediums. Although summer is the busiest season, Sohn has created year-round slate of exhibitions, lectures, and workshops that bring together area residents with both regional and internationally renowned artists, such as Ormond Gigli, Anton Lyalin, and Fran Forman.
This summer, Sohn has handpicked a trio of top artists for exhibitions and workshops. From July 14 to October 1, the gallery will feature the work of Jeff Robb, a British pioneer in a form of lenticular photography that creates three-dimensional images in a two-dimensional space. Robb's work, Liminal States, examines the life-affirming power of movement through nude or partially clothed figures arrested in motion.
From July 14 through August 13, Greg Gorman—long hailed for his classically refined celebrity portraits and black-and-white nudes—will show photos from his new book Private Works 2000–2015, which features his first foray into male nudes in more than a decade, as well as some rare color photography. Among these is a portrait of the late Michael Jackson that has previously appeared only in Berlin, and will surprise fans with its intimate, vulnerable take on the pop idol.
In August, the gallery will also feature Sohn's original work. In Water, she combines in-camera multiple-exposure photography and hand-coloring with pastels to create a painterly look that captures the fluidity and strength of moving water. The following month, the gallery will showcase Into the Woods, including the work of renowned British photographer Valda Bailey, who is exhibiting for the first time in the United States. Unlike Robb and Gorman's figurative works, Bailey's is more abstract, with blur, multiple exposures, and intentional movements of the camera used to create dreamlike images.
Gorman and Bailey, along with local artists John Clarke and Eric Korenman, will be on hand to teach workshops as part of Sohn Fine Art's Master Artist Series. Gorman will instruct on photographing nudes and portraits in different locations throughout the Berkshires (August 7–10), while Bailey will teach impressionistic photography (October 15–17). "We're really lucky to have them here," says Sohn. "It's rare for us in this area to be able to take classes with artists of this level."
In addition to her work representing both local and international artists, Sohn offers art consultation services for designers, interior decorators, hotels, and corporations. And she's in the midst of planning for Art Lenox, a collaborative effort between nearly a dozen gallery owners and independent artists.
"Lenox has the highest concentration of galleries in the Berkshires, and a wide variety of gallery experiences," Sohn explains. "We have sculptors, photographers, jewelry artists, mixed-media artists, and more. Most of us already have our own highly curated events and exhibits. Art Lenox will allow us to host even bigger events and create new programming, to promote community engagement with the arts."
Supported by the Lenox Chamber of Commerce, the Lenox Cultural Council, and the Massachusetts Cultural Council (the latter has helped the Town of Lenox begin the process of establishing and Arts & Cultural District), Art Lenox has launched Gallery Nights on Fridays, plus an under-wraps surprise event this fall. The goal is to create year-round programming, such as interactive weekend-long art fairs comprised of artist talks and demonstrations, workshops, and events for children. Sohn says, "We want to create expanded programming that's imaginative and different."
And ambitious. But for Sohn Fine Art's Cassandra Sohh, an artist who has made a mark by bringing the highest-caliber talent to the region and helping her town take its place as the heart of visual arts, culture, and education in the Berkshires, it's just one more step in a forward-thinking plan.
Visit sohnfineart.com and the soon-to-launch artlenox.com for more information.
The print version of this article originally appeared in the August 2017 issue of Berkshire HomeStyle.