Building a Better Way to Bake: 10 Minutes with Sarah Jones of Miss Jones Baking Co.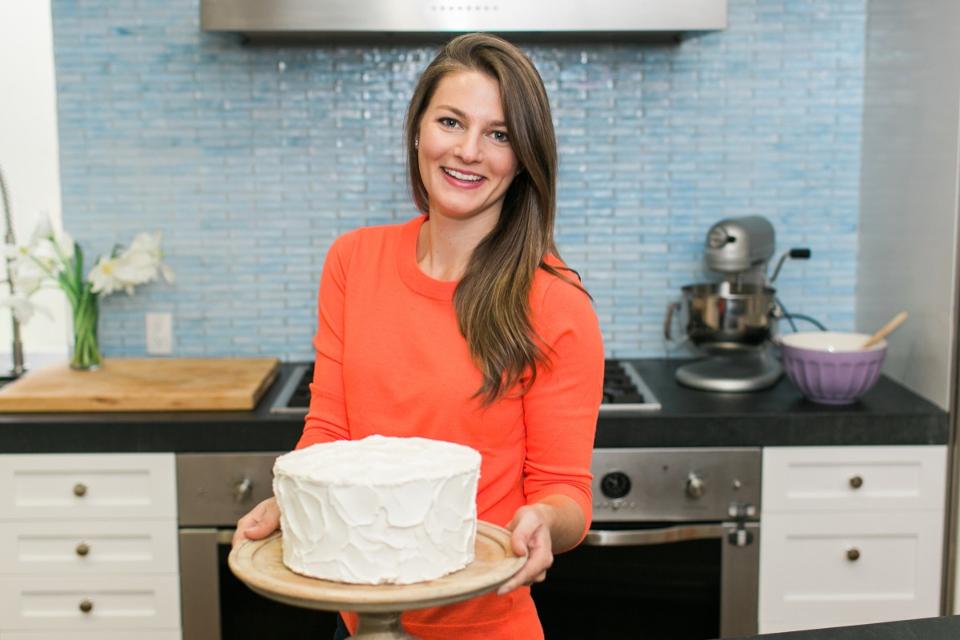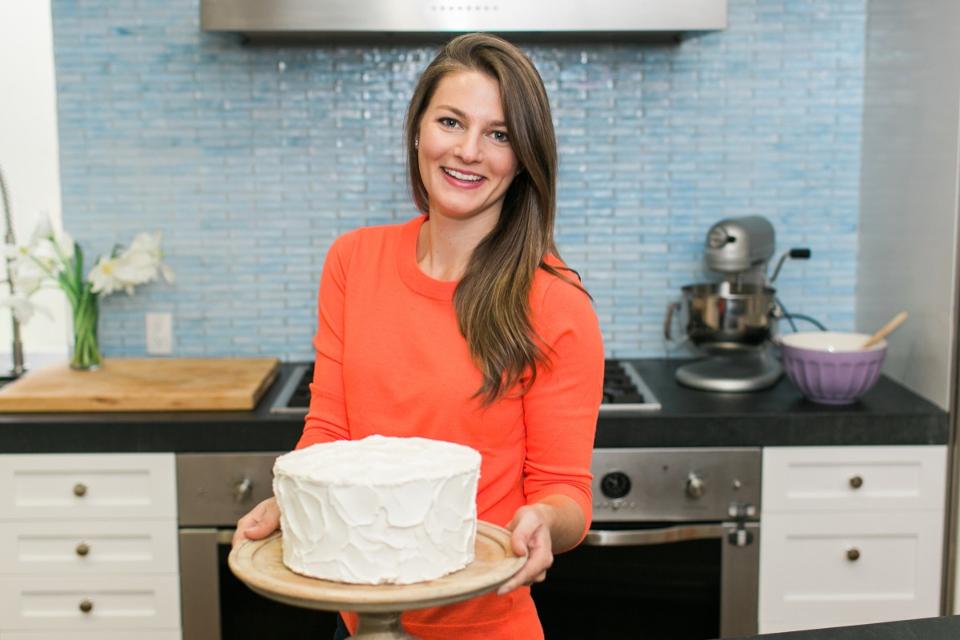 The baking aisle of the grocery store has changed little since the post–World War II mass introduction of prepackaged cake mixes (the first handful of quick mixes actually appeared nearly 15 years earlier). Sarah Jones surveyed their dusty shelves and realized there had to be a better way.
A hobby baker since childhood, Jones had taken a detour into finance and operations for Apple, PwC, and Brit + Co., and quickly found that her high-powered career didn't allow her much time to bake from scratch. Even worse: commercial mixes and frostings left a lot to be desired in taste, and were full of hydrogenated oils, fillers, and artificial junk.
In 2015, she launched Miss Jones Baking Co. to bring quality, plant-based, and organic (and often vegan and gluten-free) ingredients to the snack-hungry masses—and to provide recipe ideas for at-home bakers to spin her mixes into drool-worthy desserts.
Jones sat down to give her take on launching and managing a new business, finding inspiration in the supermarket, and taking on Betty Crocker.
Robin Catalano: You've been baking pretty for pretty much your whole life, but started your career in accounting. What inspired you to take baking from hobby to business, and how did your finance background inform your approach?
Sarah Jones: As I advanced in my career, I had less and less time to bake. I started looking for mixes and frostings to use as shortcuts, but couldn't find anything that was up to my standards in terms of taste or ingredients. This was my "a-ha!" moment.
Having a background in finance helped me size the opportunity to create the modern American baking brand and what it would cost, which helped me in raising capital to finance the business.
RC: What did you learn from the typical store-bought mixes and frostings when creating Miss Jones products?
SJ: In terms of the recipes, we didn't really learn anything. We started by looking at the best from-scratch recipes and tried to figure out how to replicate those in shelf-stable forms for frostings and mixes. We did review and taste test just about every mix and frosting you can find on the shelf to make sure we were creating something that was truly superior.
RC: How do you offset the higher price of the organic ingredients used in your mixes, without charging outrageous prices to the consumer?
SJ: I have to say this is the toughest part of the business. Our organic and sustainable ingredients are two to three times the price of conventional, which is why our products cost more than conventional. As demand for organic products grows, supply will as well, and this will hopefully bring down prices for everyone.
RC: What are a few of your favorite Miss Jones products?
SJ: My favorite frosting is our Salted Caramel frosting, and my favorite mixes are the Confetti Pop Cookie Mix and our perfectly fudgy Brownie Mix.
RC: What were the most challenging parts of getting Miss Jones Baking Co. off the ground?
SJ: I think I should write a book about this. Starting anything is incredibly difficult. It's like you when you are hiking and reach the top of what you thought was the peak only to see another peak ahead of you. You are constantly conquering challenges and facing new ones that are even more daunting.
But if I had to summarize the most difficult part, I would say manufacturing. We make products that can't be made efficiently on a small scale, so we had to start big and convince manufacturers to take us on when we were small. We even had to teach two different manufacturers how to make organic frostings since we were the first to make them. It was really rough at first, but we got through it!
RC: Describe your a-ha moment where you realized "This is going to work."
SJ: When we started sending samples to retailers in the summer of 2015, every response we received was an enthusiastic "Yes!" Retailers responded that they had needed these types of products for a long time, and didn't understand why it took so long for someone to create them. Having every retailer we spoke to, very big to very small, say yes was when we knew we were onto something.
RC: Do you agree with the Forbes article that said you're "taking on" Betty Crocker, or do you see your audience as being very different?
SJ: Conventional brands in this category have been on the decline for a while, not because people are baking less, but because they don't have products that meet today's needs and values. So in that sense, yes, we are taking them on because we are bringing back people who have left the aisle, and also bringing in new folks who had never considered the aisle before because they didn't think there was anything in it for them.
RC: What has changed most about the company—or you as a businessperson—since you first started?
SJ: Personally, I have had to go from being an execution-oriented jack-of-all-trades to hiring people who are experts in their field and helping guide them to achieve our goals. This was and is very hard for me, as I like to have my hands in everything.
RC: What do you think are your biggest accomplishments in business?
SJ: Building a team that is amazing. It is so hard to find the right people who care as much as you do, and work as hard as you do. I am really proud of everyone on our team and we wouldn't be where we are without them.
RC: What has surprised you the most about running a business, or about people's reaction to your mission?
SJ: Most people love our mission and genuinely want us to succeed. Baking is such an emotional and love-filled thing, so why wouldn't you always use the best possible ingredients? Everyone we talk to is just like, "Duh. This is a great idea."
RC: How many hours do you typically work in a week? Is there any particular task that you love…any that you could do without?
SJ: I typically work 60 to 80 hours per week, although this is starting to come down now that we have a few more people on the team. I dislike accounting but love spreadsheets. I also love creating recipe content.
RC: What type of marketing do you do to get the word out about Miss Jones Baking Co.?
SJ: Social media is big for us. We also try to think outside the box about how we can make baking cool and more relevant to more people. We try to involve the "baking community." meaning people who are more from-scratch bakers, as much as we can in our mission by creating swag and apparel that builds support for baking, whether it's from scratch or from a mix.
RC: Have you found it beneficial to join any professional networking groups or attend particular conferences?
SJ: Most of the conferences I attend are very specific to our industry, and definitely great for learning and networking. If you are looking to start a food business, I highly recommend attending Expo West or East and the Winter or Summer Fancy Food Shows.
RC: Did you ever have a moment where you thought "This is too hard" or "I'm done with this"? How did you work through it?
SJ: If I am being honest, I have had many of those moments. My husband and family got me through them. They basically wouldn't let me give up. I am so happy they persisted because Miss Jones wouldn't exist without their encouragement or support.
RC: How do you creatively recharge?
SJ: Travel. It gets me out of my bubble (and out of my head) and gives me perspective on the world at large, different cities, different cultures, different ways of seeing things.
RC: What's the worst (or least useful) piece of business advice you've ever been given, and what's the best?
SJ: When you start a business, people are always to trying to tell you what to do. I can't think of one least useful piece of advice, but I would say in general you need to be careful of people who are telling you to do things because it's in their best interests and not yours.